About Blue Mystic Divers
Why choose Blue Mystic for your diving & snorkeling adventures in Cozumel, México? Learn about our company and meet our PADI-certified, friendly, service-oriented team and you'll see why so many do!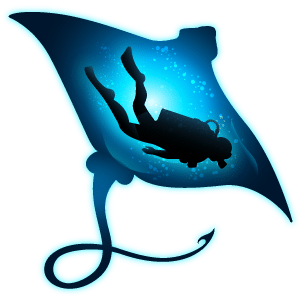 The Blue Mystic Divers Team has decades of diving experience spanning the globe, including Asia, Europe, and the Americas. All of our dive guides and instructors are PADI-certified with thousands of dives in the log book, and each of us has a deep passion for diving, the planet's incredible underwater world, and the marine life within, as well as teaching others the knowledge and skills to explore the wonders of the sea with us.
Meet our team and learn why so many choose to dive with Blue Mystic!
---
Our Philosophy & Standards
Quality, not quantity
Second only to safety while diving, our top priority is your satisfaction and enjoyment. We believe the diving experience should be a special memory for everyone, rather than just another tourist activity.
Your dive trips will be a personal experience, with a maximum of 4 certified divers per group. You will have your guide or instructor's full attention throughout the day, ensuring a safe, enjoyable, and super fun adventure in the water for all.
Our training course ratio is 2 or 3 students per instructor, but we can certainly accommodate a more personalized training program if you would like. Just ask when you book!
From booking to goodbye, rest assured your safety and happiness will be our main objective. When you dive with us, you will never be considered as anything less than a member of the Blue Mystic Divers family!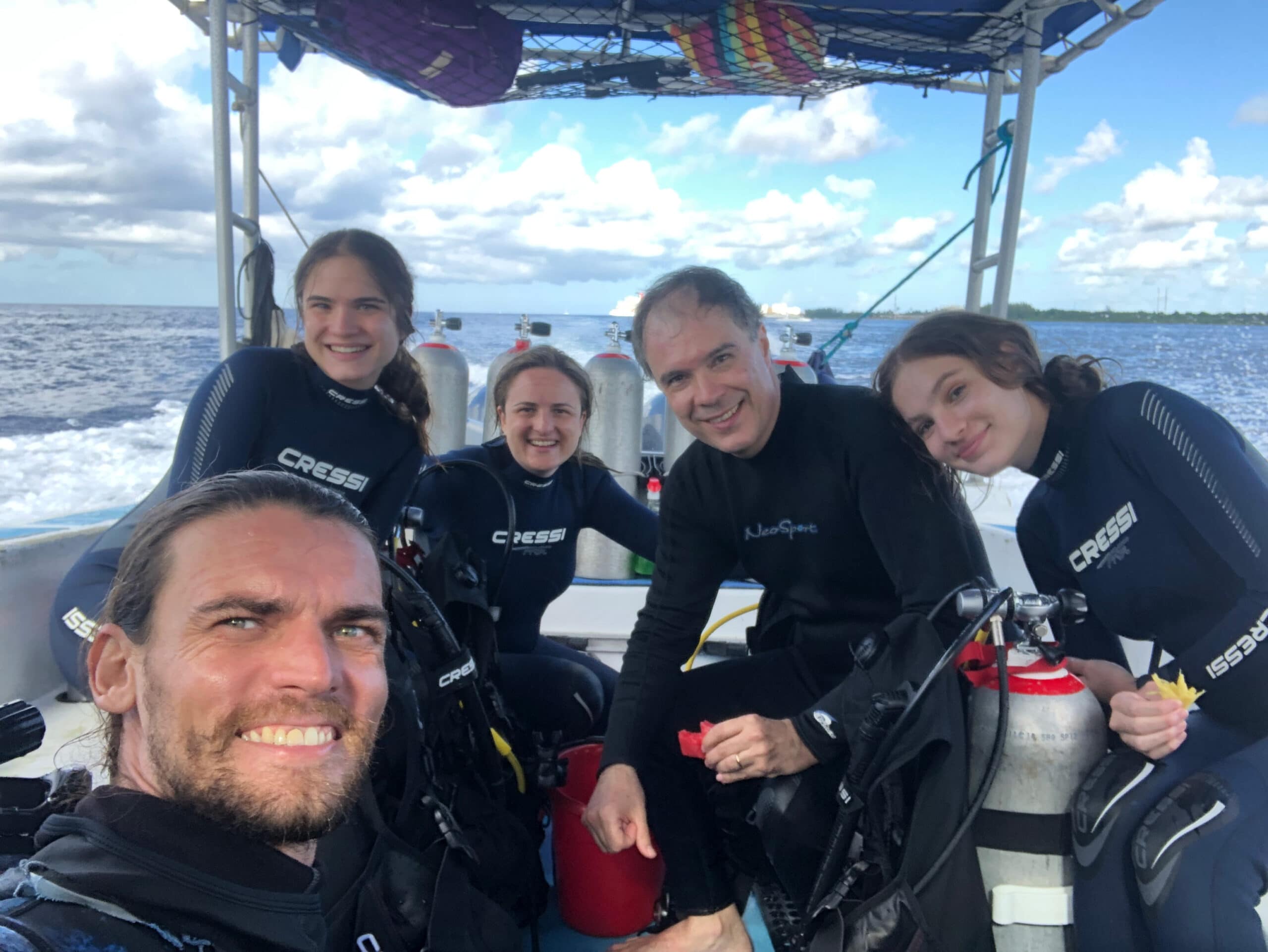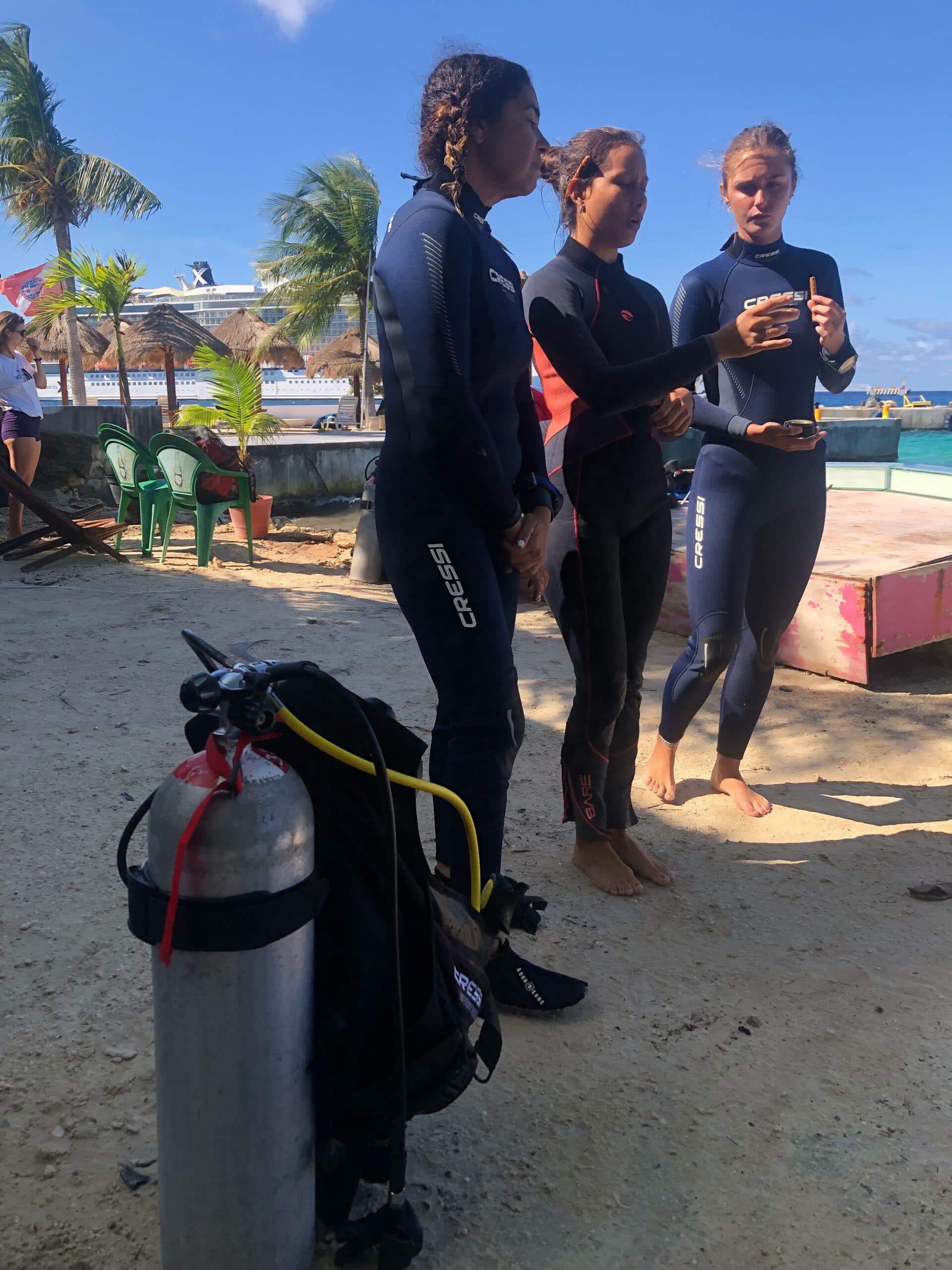 Reliable, Well-Maintained Equipment
To ensure we are offering the safest diving experience to you that we possibly can, we incorporate a rigorous equipment quality control program into our operations. All of our dive equipment is less than 2 years old, and we continuously inspect and test it, retiring equipment that exceeds the 2-year age or experiences any type of malfunction or excessive wear.
Extensive Experience & Local Knowledge
Our team's passion for diving and exploring the majestic waters of the planet has led each of us to incredible locations around the globe and we are delighted to share our amazing experiences with you. Our individual certifications include Cave Diving, Side Mount Diving, Technical Diving, and Marine Biology so, feel free to ask us questions during your time with us, we all love to relive the happy memories and share our knowledge with others!
And, with a sprinkle of fate, our team has all landed in Cozumel! We have all called the island for years and our exploration of the reef system in the area has been extensive. We know which animals will be where and at what time of year, how the forecasted weather will affect the waters, and many other little secrets and tips to help you make your Cozumel diving experience unforgettable.
---
Why Cozumel?
The Island of Cozumel is considered one of the best dive locations in the world, and certainly one of the best diving areas in the Caribbean, as it makes up the northern portion of the 2nd largest coral reef system in the world, the Belize Barrier Reef. It's this fact that lured all of our team members here and, along with the amazing sea life of the Caribbean and wonderful culture of México, is why we all chose to stay and join the prolific dive community on the Island.
Incredible Marine Life, All Year-Round
Diving in Cozumel is great at any time of the year, offering opportunities to swim with hundreds of types of sea creatures depending on the season. In addition to the year-round variety of colorful and enchanting fish species that call the Caribbean Sea home, each season brings with it unique creatures we love to locate and join for a swim. In winter (November – early April), dozens of Eagle Rays, the 2nd largest ray after the Giant Manta Ray, patrol our northern waters. And in the summer (June – September), the Island welcomes thousands of mating and nesting Green and Loggerhead Sea Turtles.
No matter when you are planning your visit to Cozumel, be assured there will be no shortage of marine life to meet!
Almost Perfect Weather, Over One-Hundred Memorable Dive Sites
The sun shines nearly every day in Cozumel! If you've been here you already know why we, and so many others, call it paradise. If you haven't, you likely will call it paradise as well before you leave!
But, as in all of life, nothing is perfect. Occasionally strong winds blow in and the Island Ports will close, usually only for a few hours or a day. Dive sites are decided at the moment of departure from the marina and, depending on weather conditions as well as the levels of all divers on the boat, we try not to repeat dive sites twice, unless all divers on the boat want to return to a favorite spot. The last call on the dive location for the day will be made by the Boat Captain for safety, but we always try to go where our divers want to, if it is possible.
And, as part of the world's 2nd largest reef system, the opportunities for dive locations is nearly endless. We've done our best to explore the waters and we are confident we will take you diving in places you will remember and talk about for the rest of your life!